Chris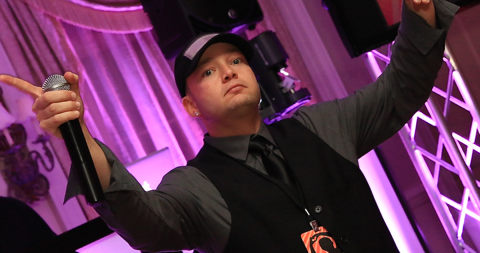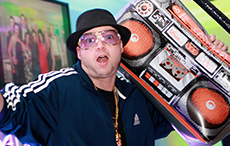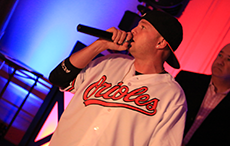 For over 18 years, Chris (aka DJ Kidd) has utilized his unique ability to motivate and excite every event he has performed. Chris posseses a rare gift that has enabled him to read a crowd and deliver an excitement unlike any other.

As founder of UniqueDreams DJs, Chris brings not only his exceptional entertainment skills, but also brings professional manner & courtesy that assures you that there really isn't any other choice than UniqueDreams DJs.
---

Brian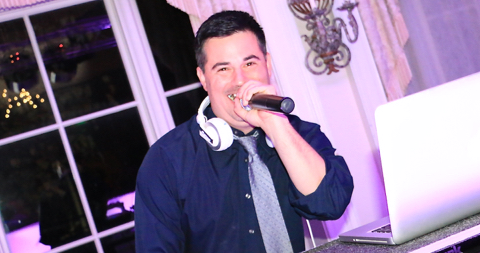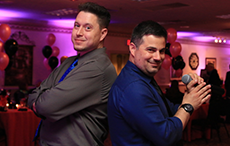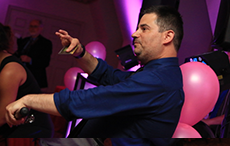 Brian is one of our most requested, and most experienced DJs. He joined our team in 2002, and his energy, experience and passion for bringing a party to life has quickly made him one of our most requested MCs.

Brian is available for all events. According to Brian, my favorite event is: Well, all of them. I love the chance to bring a party to life, especially Bar / Bat Mitzvahs, and Weddings. I also love kids parties, running camps for kids prior to becoming one of the area's Hottest DJs, gave Brian a lot of insight on kids. Thus, making him also one of our most popular DJs at kids events. Brian would be a fantastic choice for any event.
---

Edwin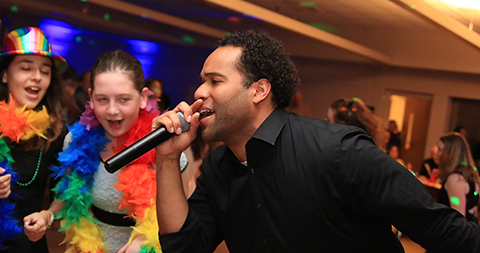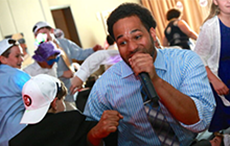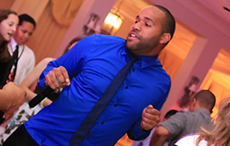 Our DJ Edwin is available for any and all events. The Pure Excitement he brings to a dance floor will truly take your party to another level. From the moment he walks in the door, you can feel the vibe of energy flowing off him. You and your guests will have a fantastic event, and the dance floor will be rocking all night long with our DJ Edwin.
---

MC justin aka "DJ Esquire (Esq)"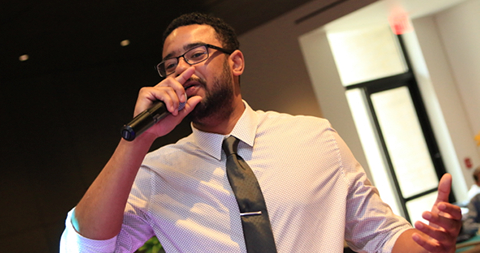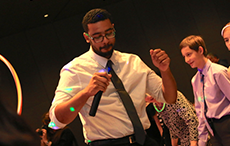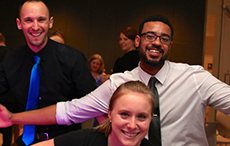 MC Justin is one of our most sought after entertainers. He brings an unrivaled amount of energy and excitement to every event he is a part of. His background in working with kids, truly shows through events.Kids and adults love him, and would be a great addition to any and all events. His true passion and where he is most requested is Bar and Bat Mitzvahs. However, he is available for all styles of events.
---

Blake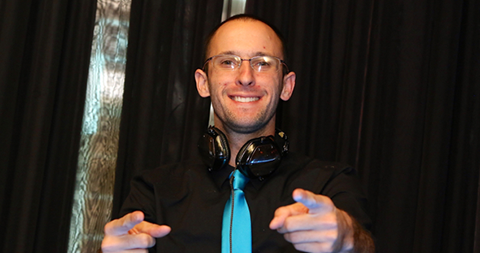 Blake has been with Unique Dreams for almost 10 years, his knowledge of music and ability to DJ or MC your event make him one of our most versatile and most requested entertainers. Blake's experience and extreme motivation enables him to adjust to any event and cater to your specific needs. Blake provides constant energy to a party, and is able to work with you directly throughout your planning as well as at your event providing you the best overall experience.
---

Lee aka DJ 337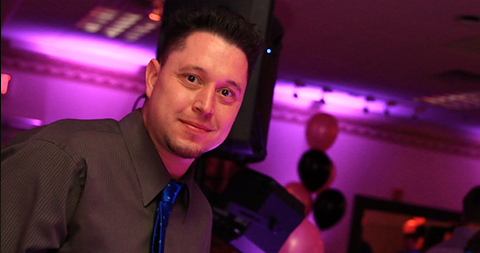 DJ 337 is one of most decorated talents. A master of the turntable, and sure to bring any crowd to its feet. Also known as Lee, DJ 337 is available for all events, as has also mastered the technique of orchestrating events, as your Master of Ceremonies, or MC.

DJ 337 would be a perfect addition to any party, and specializes in Weddings, and Mitzvahs. His array of music knowledge and outgoing personality will surely spice up any event.
---

MC/DJ Swift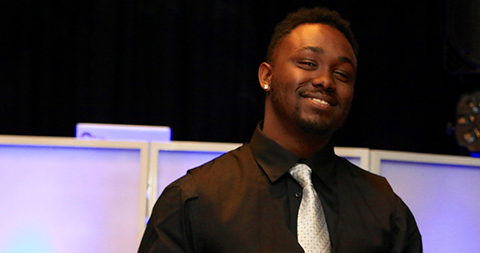 MC Swift with Unique Dreams DJs is one of our more talented DJs as well. Swift has mastered all types of events and is currently available for all parties. Swift is outgoing, fun and lively. He possesses a natural outgoing personality, and a talent for the entertainment world. His ability to read a crowd and get the most out of your party is one of many reasons he would make a great choice for your next event.
---

MC Matt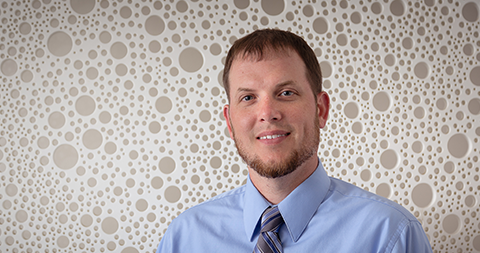 MC Matt- MC Matt is one of our most talented, and experienced MCs. His uncanny ability to read a crowd and really create a fantastic experience is one of a kind. With over 15 years of experience, the flow, and seamless timing on the dance floor will create a Unique and amazing event.

Matt is a great choice for Weddings, Mitzvahs, or really any and every event. Matt can really add that special touch, that will make your event, truly spectacular.
---

Melvin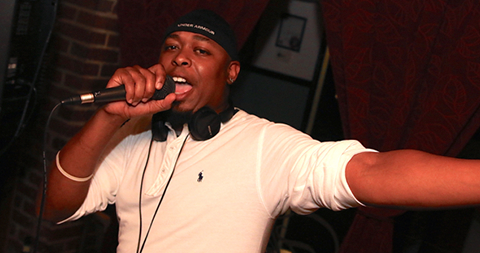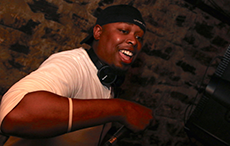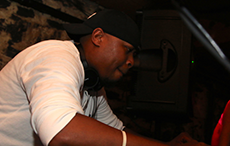 Melvin is one of our original Deejays, mastering kids parties and game days. Melvin understands the importance of appropriate music for children as well as the games they love to play. Melvin is fun and energetic and sure to make your party a great success. If music is not your style he will host games and contests for the children, that they are sure to love.
---

MC Chaz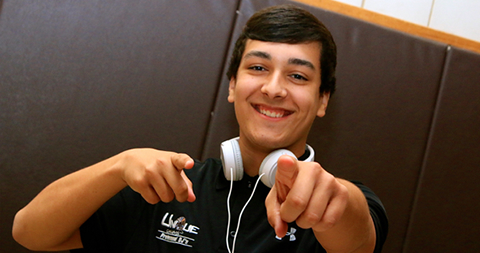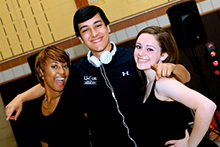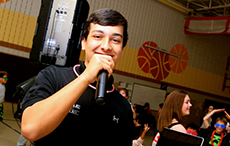 MC Chaz is one of our youngest, but most talented performers. He is available for all events. His specialty is kids, and kids style events including Bar/Bat Mitzvahs, private events, school parties, and kids of all ages. His passion for music, and bringing energy to any event is unmatched.

Chaz is a great overall entertainer, and amazing with kids. He can bring life to your event, with games, contests, great music, and his funny sense of humor. Swerve is a great choice for any party.
---

Mark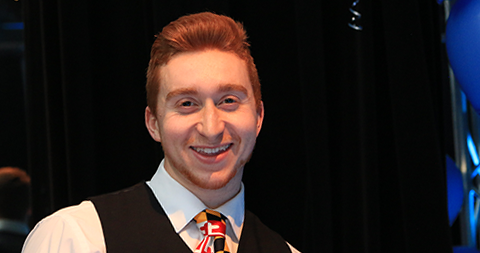 DJ Mark is one of our most requested entertainers. Mark has a flare for parties, and can really transform an event. His personality, and constant smile really give a lift to any party. Kids tend to flock to him, due to his charisma and swag on the dance floor. He is a great addition to any event.
---

Mike aka DJ Low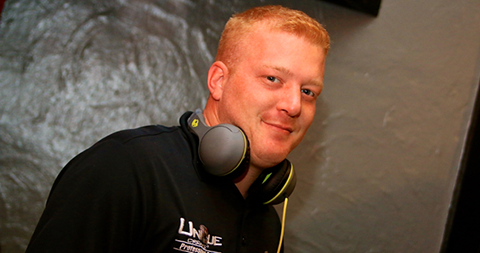 Low specializes in adult party events. He has extreme music knowledge in all types of music and would be a great addition to any event.
---

Mikey aka M&M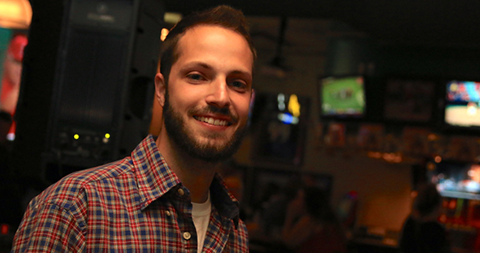 Mikey, aka M&M would be a great choice for any event. M&M is great with kids and adults. Very multi talented and can add a great flare to any event.
---

MC Ryan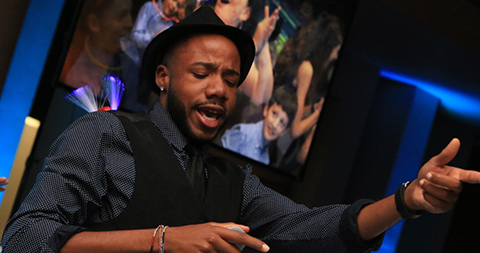 MC Ryan is a true specialist. Ryan's amazing talents make him one the areas most requested Mitzvah and Wedding MC's. His high energy, and attention to detail, can truly make your vision for your party come true. Ryan has over a decade of experience in all styles of events, but truly is dedicated to Mitzvah's and Weddings
---

Marc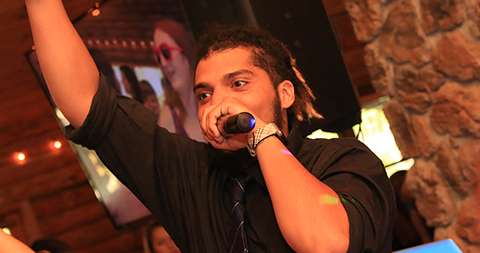 Marc would be a great choice for any and all events. He has an extensive background in working with kids and teens, and certainly brings the FUN to any party. Marc is extremely interactive and a great personality to add to your party. He is currently available for all events, adults parties, weddings, Mitzvahs, and his specialty-kids events.
---

Robbie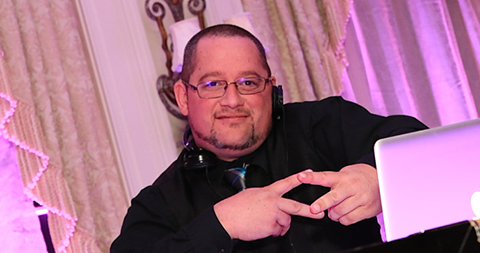 For over a decade Robbie has performed at all venues and is one of our most requested Disc Jockey's. Robbie has been with Unique Dreams from the start, and is one of our high-energy performers. From Weddings to Kids parties Robbie has perfected his talents to perform on all levels. Robbie is not only a DJ, he is also one of our Assistant Managers, and a team lead in our event planning division, where he can assist to plan your event from start to finish.

For all events if you want high energy, crowd participation, and an overall fun guy, Robbie is your man.
---